Mencari penjahit yang bisa menjahit baju pas sesuai dengan keinginan terkadang tidaklah mudah. Namun kini Tinker Tailor hadir sebagai salah satu pioneer bisnis custom fashion online. Tinker Tailor mengklaim bahwa mereka adalah destinasi terbaik dari kreasi digital dan custom dari brand yang glamor. Simak informasi Tinker Tailor lebih lanjut berikut ini!
Apa yang Dimaksud Dengan Tinker Tailor?
Tinker Tailor merupakan perusahaan fashion custom online, bisa dibilang perusahaan ini adalah perusahaan desain dan jahit dengan versi modern secara online. Pembuatannya dimulai dengan pemilihan shilouette, memilih motif, memilih warna dan kemudian Voila! Jadilah desain yang Minasan pilih sendiri! Selain itu, Minasan juga dapat melihat desain yang telah dibuat oleh orang lain, lho!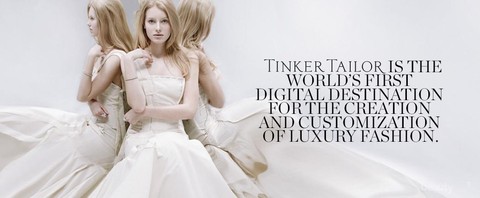 Foto: https://www.tinkertailor.com/about-us/
Tinker Tailor is the world's first digital destination for the creation and customization of luxury fashion. With a founding team polished by years of experience in the luxury fashion space, Tinker Tailor's groundbreaking concept is shaped by intimate knowledge of what our customer desires: the opportunity to put a personal stamp on beautiful clothing from the world's top brands. Our strong portfolio of designers and their exclusive items ensures our shopper can always find and customize a piece that reflects the woman she is. Our in-house atelier affords our customer the chance to design her very own luxury dress, skirt or top, made in America, from the world's best materials. With a global cadre of ambassadors and industry tastemakers contributing designs, trends and editorial, Tinker Tailor is leading fashion into a future where discerning shoppers and top designers collaborate to create personalized pieces available nowhere else.https://www.tinkertailor.com/about-us/
Salah Satu Busana yang Dihasilkan Tinker Tailor
Berikut merupakan salah satu busana yang dipesan melalui Tinker Tailor. Custom skirt yang sangat lebar dan dramatis.
A few weeks ago I had the pleasure of meeting with Tinker Tailor's team at the trunkshow for their collaboration with Lublu by Kira Plastilina trunkshow. I've been hugely excited about Tinker Tailor since I first heard about their launch, and I was very lucky to be walked through their custom design process by the founder herself. I selected my skirt silouhette, chose this print from a stunning array of textiles, and a few weeks later my custom-made skirt arrived at my doorstep. It was far more beautiful and dramatic than it looked on the computer screen when I designed it! It was so special to see this skirt go from concept to object. Tinker Tailor offers customized trunk shows that last 2-4 weeks only, and designers like Giambatista Valli and Vivienne Westwood are just a few to pass through lately. I'm kicking myself for missing those!https://www.seaofshoes.com/
Busana yang Ditawarkan Dalam Situs Tinker Tailor
Desain yang cantik serta pilihan bahan dan motif yang elegan membuat baju ini semakin terlihat mewah.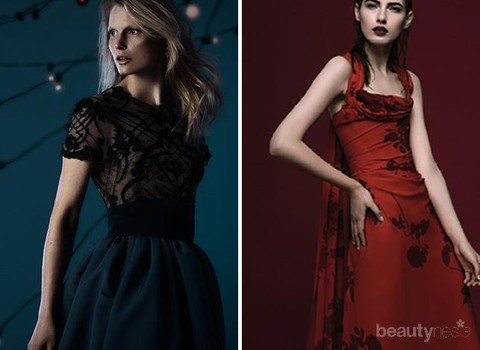 Foto: https://www.brit.co/tinker-tailor/
Enter Tinker Tailor, a one-of-a-kind luxury shopping site that lets you customize designer clothing or create from-scratch looks that match your own unique vision. Whether you're searching for the perfect evening dress, a show-stopping wedding gown or even an ultra-chic top, Tinker Tailor promises couture looks custom-designed to flatter every woman who wears them.https://www.brit.co/tinker-tailor/
Minasan bisa memilih desain unik yang tentunya seusai dengan kepribadian Minasan. Bagaimana? Tertarik untuk membuat baju dengan desainmu sendiri?
(ebn/ebn)