Bb cream berfungsi menyamarkan noda di wajah, namun memilih bb cream juga harus mempertimbangkan kondisi kulit. Nah bagi Minasan yang memiliki wajah cenderung berminyak, di bawah ini rekomendasi bb cream yang cocok untuk kulit berminyak. Part 2.
Maybelline Dream Pure BB Cream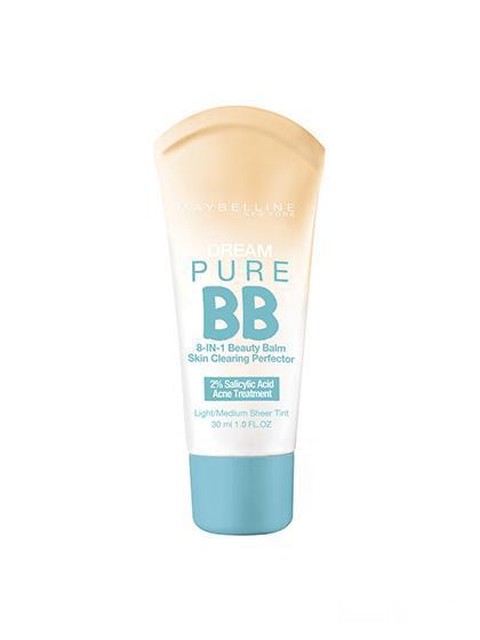 Foto: https://www.allure.com/beauty-products/2014/best-bb-creams-for-oily-skin
Garnierョ Skin Renew Miracle Skin Perfector BB Cream: Combination to Oily Skin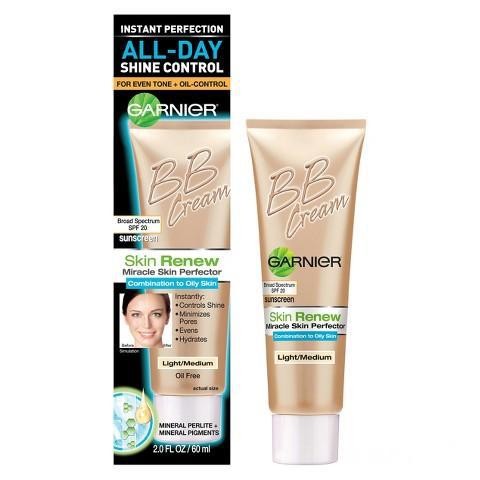 Foto: https://www.target.com/p/garnier-skin-renew-miracle-skin-perfector-bb-cream-combination-to-oily-skin-2-fl-oz/-/A-14375423
ROJUKISS Spot Light BB Cream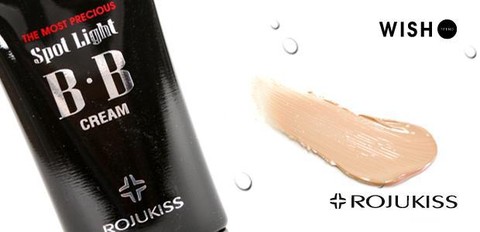 Foto: https://www.wishtrend.com/make-up/448-rojukiss-the-most-precious-spot-light-bb-cream-.html
Due to my oily skin, I always had a problem to cover my blemishes. This ROJUKISS Spot light BB cream worked wonders on my skin. My blemishes were covered evenly with a brighter skin tone. Every day, I use to apply oil-controlling base before the cream. This BB cream is all in one cream for me. No need for any oil-controlling base, make-up base or foundation, with this Spot Light BB cream. Additionally, after I applied this BB cream in the morning, it lasted for all day long on my oily skin. I would recommend this product to the people who have oily skin and have a problem of excessive sebum secretionhttps://www.wishtrend.com/glam/bb-cream-for-oily-skin-review/
The Face Shop Power Perfection BB Cream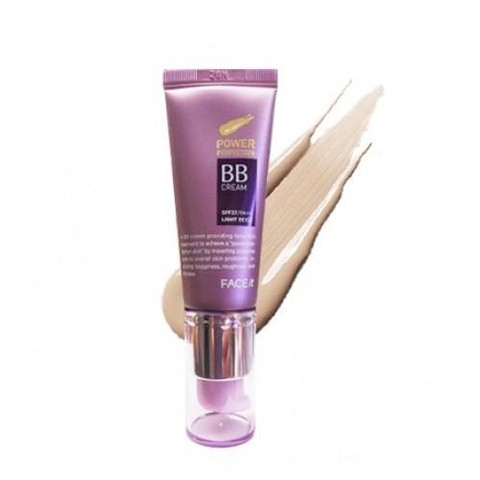 Foto: https://shopzumi.net/san-pham/the-face-shop-face-it-power-perfection-bb-cream-spf37-pa-3in1-20ml-267.html
Pastikan Minasan memilih BB cream berbahan dasar air dan oil free. Dan jangan lupa perhatikan apakah BB cream yang akan dibeli memang mampu menahan kelebihan minyak dan tidak akan membuat wajah lebih berminyak.
Pemilik kulit berminyak memang perlu ekstra teliti dalam pemilihan produk kecantikan, termasuk dalam hal pemilihan bb cream. Yuk, berbagi pengalaman dalam pemilihan serta penggunaan bb cream dengan mengisi pada bagian comment. Lihat juga Pilihan BB Cream Untuk Kulit Berminyak (Part I ) untuk rekomendasi produk lainnya.
(ebn/ebn)