Benefit cosmetics merupakan kosmetik yang sedang naik daun saat ini. Harga yang ditawarkan cukup pricey, namun sangat sebanding dengan kualitas yang diberikan. Sekarang kita bisa memperoleh 4 produk dari Benefit seharga Rp500.000, yaitu dengan paket produk "How To Look Best At Everything". Kali ini kita membahas paket "How To Look Best At Everything Medium" yang sesuai dengan kulit wanita Indonesia
Paket ini berbentuk buku dan terdapat tips and trick dari kosmetik tersebut. Ada 4 produk yang terdapat di paket "How To Look Best At Everything Medium", yaitu: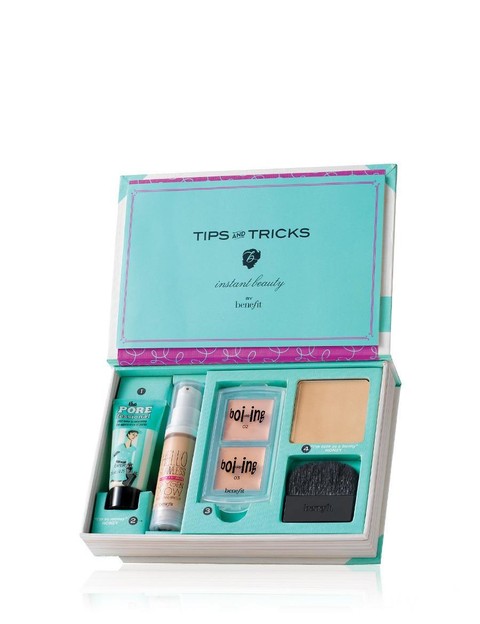 Foto: https://www.sephora.co.id/products/benefit-cosmetics-how-to-look-the-best-at-everything-medium
1. The POREfessional PRO balm 7.5 mL
ini adalah primer andalan dari Benefit yang sering digunakan Beauty Blogger di Indonesia. dengan ukuran yang kecil, kita bisa membawa primer ini ke mana saja. Cara penggunaannya sangat mudah, cukup dengan mengaplikasikannya di 5 titik wajah kita dan diratakan.
4. Hello Flawless! "I'm Cute as a Bunny" honey custom powder cover-up 4.0 g
Bedak ini mempunyai tekstur yang cukup lembut di wajah dan matte, sehingga penampilan kita bisa terlihat segar dan natural. Kita bisa mengaplikasikannya dengan brush yang terdapat di paket ini.
(ebn/ebn)