Tidak mudah menemukan foundation yang benar-benar tepat di kulit wajah. Kemungkinan terburuk adalah foundation bisa berakhir cakey dan berantakan. Bahkan jika kamu berpikir telah menguasai dasar-dasar makeup, kamu masih bisa melakukan kesalahan. Untuk menghindari hal yang tidak diinginkan, simak tips dari ahli makeup untuk aplikasi foundation yang lebih tepat.
Uji di Bawah Sinar Matahari
Untuk mendapatkan foundation yang tepat di kulit, ujilah pada punggung tangan lalu tunggu selama sekitar 15 menit.  Setelah itu, kamu bisa keluar di bawah sinar matahari untuk melihat warna yang sebenarnya. Jika tidak cakey itu artinya foundation bisa bekerja dengan baik di kulit wajahmu. Cara ini bisa kamu ikuti berdasarkan rekomendasi dari MUA Stephanie Flor.

 
Try testing a foundation on your skin, and then after 15 minutes, go into daylight to see its true color. Foundation tends to oxidize with the natural heat from your skin after a few minutes, so it's best to let the foundation set and then see it under the brightest light.https://www.allure.com/story/best-foundation-tips
Pilihlah Tekstur Foundation yang Sesuai Jenis Kulit
Jika kulitmu kering, maka foundation matte akan membuat kulit dehidrasi. Sedangkan foundation cair yang berupa krim dan berbahan dasar air adalah pilihan terbaik untuk kulit berminyak. Ini adalah rekomendasi dari MUA L'Oreal Paris, Sir John.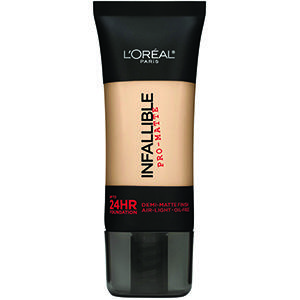 If someone has dry skin, a matte foundation will make the skin look dehydrated. And oftentimes people who are oily use powder foundation because they think they're doing their oily skin a service, when a water-based foundation, like L'Oréal Paris Infallible Pro-Matte Foundation is best.https://www.allure.com/story/best-foundation-tips
Hindari Penggunaan Warna yang Terlalu Terang
Jika kamu memiliki warna kulit yang cerah maka jangan memilih warna foundation yang terang pula. Pilihlah warna foundation yang 1 tingkat lebih gelap dari warna kulitmu untuk mendapatkan warna makeup dasar yang lebih baik. Ini berdasarkan rekomendasi dari Sarah Vickery.
 
Just because you have a fair skin tone, don't assume that you're the lightest shade. If you're choosing between two shades, choose the one that is a bit deeper, because that one will be more accurate.https://www.allure.com/story/best-foundation-tips
Pakai Foundation dengan Beauty Blender
Menurut Rea Ann Silvia, seorang kreator beauty blender, banyak wanita yang menggunakan jari-jari tangan untuk memakai foundation sehingga berakhir dengan meninggalkan garis-garis di permukaan kulit wajah. Sebagai solusinya, kamu bisa menggunakan spons untuk meratakan foundation.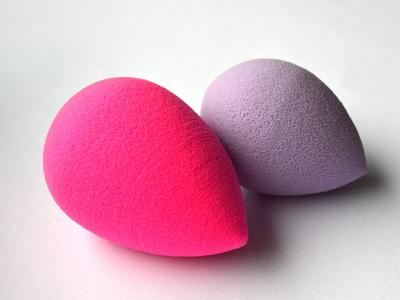 A lot of times women use their fingers to blend and that leaves lines of demarcation all over the face. They also don't blend out the color, which results in a blotchy look. Blending out foundation with an edgeless sponge, like the original Beautyblender, not only evenly distributes color; it mixes shades so the finished look appears as natural as possible.https://www.allure.com/story/best-foundation-tips
(ebn/ebn)