Salah satu Vlogger terkenal yang juga dikenal sebagai Beauty Guru, Michelle Phan merilis salah satu buku fenomenal. Michelle Phan menceritakan perjalanan hidupnya dan berbagai tips penting untuk para wanita di dalam buku ini! Ingin tahu lebih dalam? Yuk, simak review beauty book satu ini.
Siapakah Michelle Phan?
Bermula dari YouTube, kini Michelle Phan telah berubah menjadi seorang 'Beauty Guru'. Tidak hanya itu, ia pun membangun bisnis komunitas kecantikan ipsy serta makeup dengan brand Em Cosmetics. Melalui videonya, Michelle Phan memberikan inspirasi bagi banyak wanita di dunia.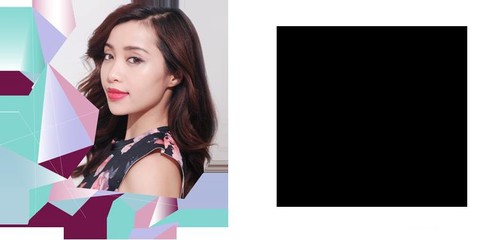 Foto: https://michellephan.com/about-me/
Michelle Phan is a digital pioneer, who trail-blazed her way in the world of fashion and beauty on YouTube. With a growing global community of over 7.5 million, Michelle's videos have been viewed more than 1 billion times, making her one of the most watched talents in the digital space. She is an award-winning content creator, and was recently honored with the first-ever Streamy ICON award, and the 2015 People's Voice Webby Award for Best How-To and DIY Channel. Michelle has also been on Forbes 2015 30 Under 30 list in the category of Art and Style and Inc's 30 Under 30 Coolest Entrepreneurs of 2015. Michelle produces, directs, stars in and edits all of her own work, and has released over 300 videos since 2007. Her unprecedented, signature video style is clean, artful, and expertly edited, with clear, easy-to-follow titles and voiceover instruction.https://michellephan.com/about-me/
Makeup dan Fashion Merupakan Salah Satu Inti Dari Buku Ini
Sesuai dengan judulnya, buku ini berisi mengenai panduan hidup perempuan. Terutama membahas tentang penampilan luar seperti makeup dan fashion serta berbagai macam tips.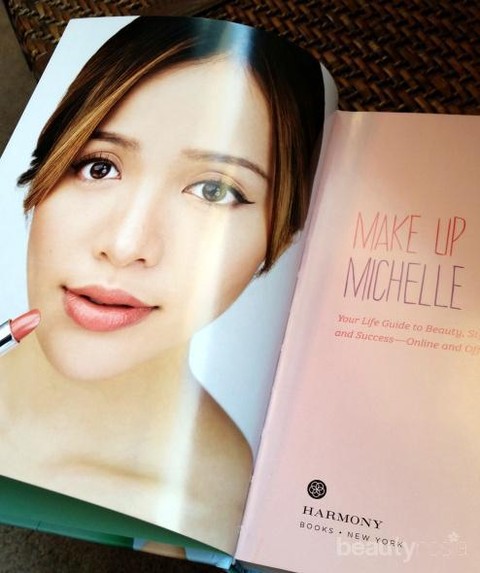 Foto: https://thebeautysection.com/book-review-michelle-phan-make/
I really like this book, first of all I love the size of it, it's smaller than a standard coffee table book, but perfect for stacking together with other books to display. The cover is also really cute. Looks aside, I think this book is really inspirational for me. Seeing where she came from to where she is now and how she has accomplished so much at a young age really gives me a ton of motivation. As far as some of the tips go I think that is probably for a younger audience because I personally already know about skincare and makeup, and how to make eye contact with someone when first meeting them. But a younger reader would definitely benefit from this.https://thebeautysection.com/book-review-michelle-phan-make/
Selain Fashion, Buku Ini Juga Memberikan Pelajaran Hidup dan Petuah Inspiratif
Tidak hanya berbagi tentang makeup dan fashion, Michelle phan juga berbagi mengenai kisah hidupnya dan bagaimana ia mengubah kekurangan menjadi kelebihan sehingga tidak lagi menjadi beban hidupnya.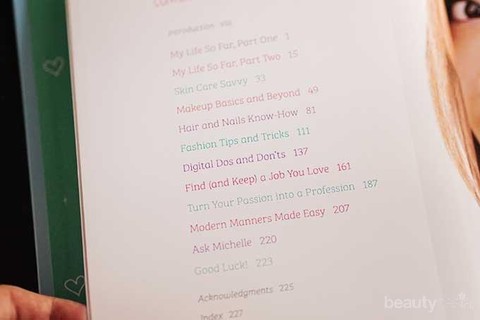 Foto: https://my-lovely-sister.blogspot.com/2015/04/book-review-michelle-phan-make-up-your.html
Di awal bukunya, ia membahas latar belakang keluarganya, bukan dari keluarga yang berada dan sering di bully. Namun ia menggunakan kekurangannya untuk membuat video yang kemudian sangat populer di youtube.https://my-lovely-sister.blogspot.com/2015/04/book-review-michelle-phan-make-up-your.html
Salah Satu Pendapat Pembaca Mengenai Buku Ini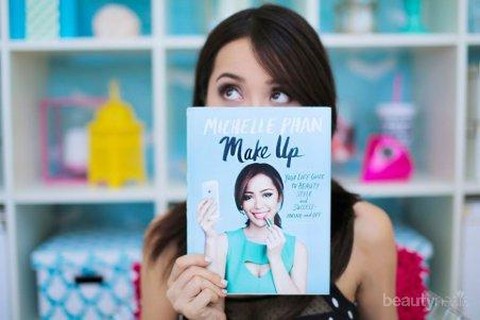 Foto: https://stylishgeekblog.com/home/2014/12/michelle-phan-make-up/
Michelle is a phenomenon and her fun, conversational, semi-autobiographical book narrates that. Now do not think you will expect this girl to be hedonistic in telling her story. On the contrary she comes off very self-deprecating, humble, gracious, and very thankful for the blessings that have come her way. And for that I highly recommend all moms of teenagers to buy this book for their daughters.Why? Because here is a person revered in beauty expertise by teen girls (note: I am almost positive these teens are already following her videos!) but they can also learn a thing or two on her personal story. She does not come out condescending, but rather very sisterly in relating how she triumphed and learned from her experience from family life, finding her identity among her peers, and facing hardships and trials in her still very young life.https://stylishgeekblog.com/home/2014/12/michelle-phan-make-up/
Jadi, bagaimana menurut Minasan? Jika dilihat dari segi fisik buku, buku ini memiliki cover yang cantik serta kualitas kertas dan gambar yang bagus. Jika dilihat dari segi isi, rasanya cukup komplit untuk menjadi Guide Book bagi para wanita.
(ebn/ebn)