Marilyn Monroe adalah salah satu wanita yang menginspirasi beribu wanita di dunia. Terlepas dari skandal yang ditimbulkannya. Marilyn terkenal dengan beberapa semboyan hidupnya. Berikut quote dari Marilyn.
Siapakah Marilyn Monroe?
Like the Mona Lisa's enigmatic smile, Marilyn Monroe was a mystery of parts. She meant sex in an era when sex was a four-letter word. She was also uniquely feminine, a Woman in an age of Men. She struggled, fought, and succeeded against the desires of men who tried to bully her. She played dumb but, according to those who may know, she had a higher IQ than her counterparts. She reportedly quipped, "Women who seek to be equal with men lack ambition." Which in itself has spurred a complete line of ephemera.https://wallpressionsblog.com/quotes/marilyn-monroe-quotes-wall-decals/
Setiap Perempuan itu Cantik!
Untuk semua wanita yang merasa dirinya buruk karena tidak berukuran 0 atau sangat kurus, maka sebenernya masyarakatlah yang buruk!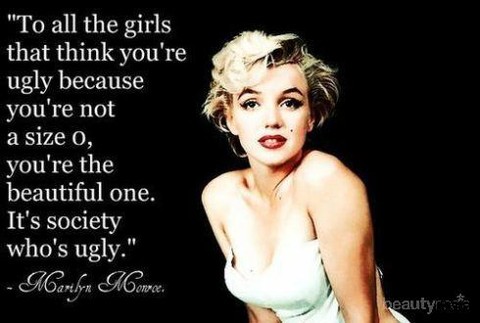 Foto: https://sophiechekruga.wordpress.com/2013/07/13/10-of-my-favourite-marilyn-monroe-quotations/
Nikmati Hidupmu!
Tidak sempurna itu indah, kegilaan itu jenius, dan lebih menyenangkan menjadi aneh daripada jadi membosankan!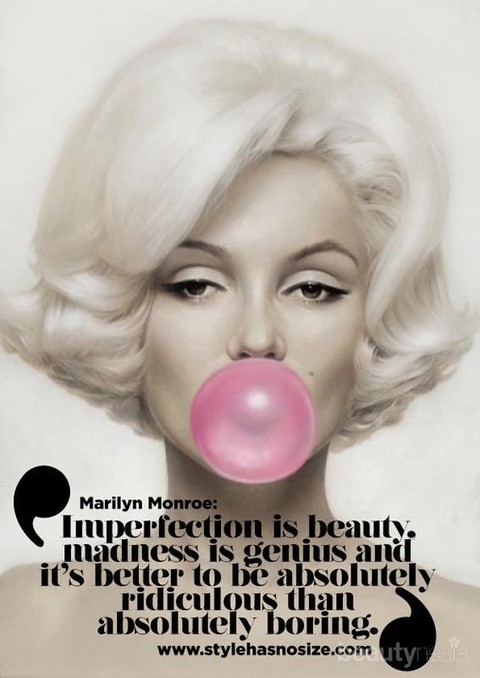 Foto: https://www.stylehasnosize.com/2013/quotes/marilyn-monroe-imperfection-is-beauty/
We should all start to live before we get too old. Fear is stupid. So are regret.
Nikmati hidupmu sebelum kamu tua, ketakutan adalah hal yang bodoh, begitu juga penyesalan.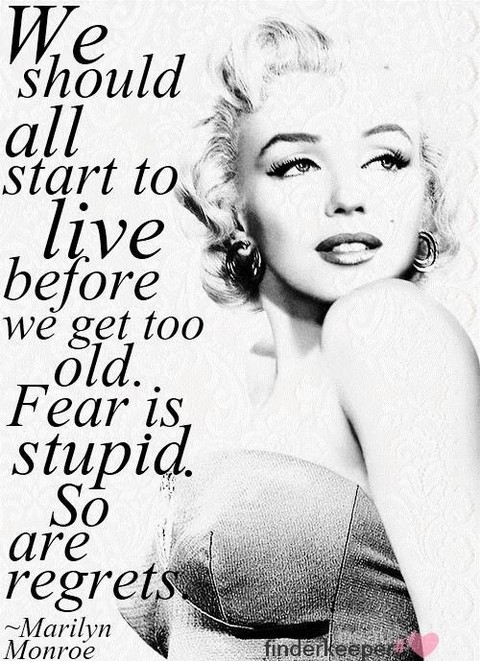 Foto: https://sayingimages.com/best-marilyn-monroe-quotes-sayings/
Jadilah Diri Sendiri
Aku molek tapi tidak cantik, aku berdosa tapi aku bukan setan, aku baik tapi aku bukan malaikat.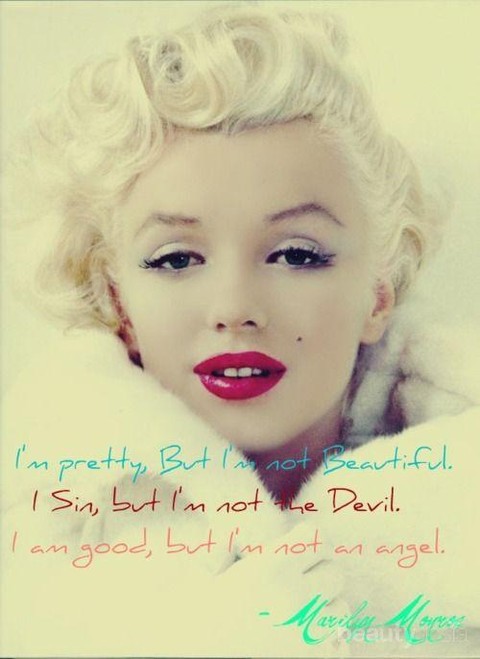 Foto: https://www.pinterest.com/pin/311522499196054867/
Jadilah Wonder Women
Berikan wanita sepatu yang tepat, dan dia akan menaklukkan dunia!

Foto: https://wallpressionsblog.com/quotes/marilyn-monroe-quotes-wall-decals/
Percaya Diri
Marilyn percaya bahwa setiap perempuan itu cantik. Setiap perempuan juga kuat dan memiliki keunikan masing-masing. Jadi jangan takut jadi diri sendiri ya, Minasan!
(ebn/ebn)